Thinking about retirement?
Check out a free life guide:
Life Guides are a form of checklist or questionnaire, designed to provide you with information and guidance on a variety of life events. Click on the one that you need and we'll send you a copy.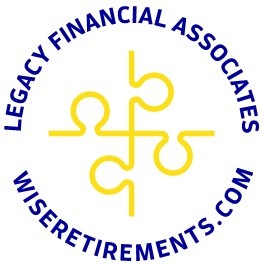 WISE Retirement Solutions®
    Wealth Management
     Income Planning
    Security / Protection
    Estate Planning
Visit us on Facebook:
https://www.facebook.com/legacyfinancialassociates
See how measures economists and Fed policymakers use to monitor inflation fuel the debate over how long 2021's price increases will last.

This article looks at major life events and the need to review your life insurance coverage in light of changing circumstances.

From IRAs to 401(k)s, qualified retirement plans can be complex. This short quiz tests readers' knowledge of a few of the finer points.

Do you understand the Social Security retirement earnings test and how it may affect your current and future Social Security benefits?