Thinking about retirement?
Check out a free life guide:
Life Guides are a form of checklist or questionnaire, designed to provide you with information and guidance on a variety of life events. Click on the one that you need and we'll send you a copy.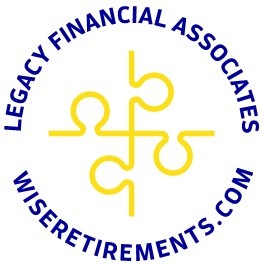 WISE Retirement Solutions®
    Wealth Management
     Income Planning
    Security / Protection
    Estate Planning
Visit us on Facebook:
https://www.facebook.com/legacyfinancialassociates
Find out how the rules for early-distribution penalty exceptions differ for withdrawals from traditional IRAs and employer-sponsored plans.

This article explores the complex web of federal and state tax and employment laws that determine how businesses must classify workers.

Do you know which factors influence bond yields and why the gap between short- and long-term yields is often viewed as an economic indicator?

Do you know how investments are taxed and which strategies can help improve a portfolio's tax efficiency?