Thinking about retirement?
Check out a free life guide:
Life Guides are a form of checklist or questionnaire, designed to provide you with information and guidance on a variety of life events. Click on the one that you need and we'll send you a copy.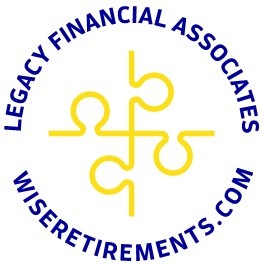 WISE Retirement Solutions®
    Wealth Management
     Income Planning
    Security / Protection
    Estate Planning
Visit us on Facebook:
https://www.facebook.com/legacyfinancialassociates
Seven classic quotes about investing from successful investors, economists, and other insightful thinkers.

Millions of Americans own mutual funds. This overview can help you review the mix of funds you own.

A look at what's driving the high consumer confidence level and the importance of consumer spending to the broader economy.

Explore the cost of the longest government shutdown in recent history, from its economic impact to its effect on public safety and services.