Thinking about retirement?
Check out a free life guide:
Life Guides are a form of checklist or questionnaire, designed to provide you with information and guidance on a variety of life events. Click on the one that you need and we'll send you a copy.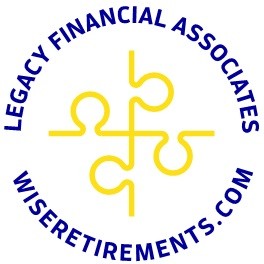 WISE Retirement Solutions®
    Wealth Management
     Income Planning
    Security / Protection
    Estate Planning
Visit us on Facebook:
https://www.facebook.com/legacyfinancialassociates
Temporary crisis relief legislation makes it easier to access retirement account funds and extends paid leave for workers at some small businesses.

Explore the unique features and risks of indexed annuities and their potential role in investors' retirement income strategies.

If you've wondered what stock splits are and what effect they might have on your investment portfolio, this article covers the basics.

When deciding whether to gift assets now or transfer them to heirs at death, you need to understand step-up in basis and tax consequences.