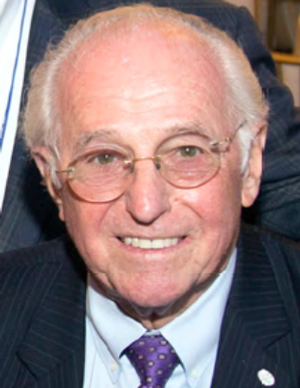 John
Prokopchak
Retired
John Prokopchak retired on January 1, 2020, as a Financial Advisor with the Legacy Financial Associates team.  Tracy Bush, Rich Pencek and the whole team will continue to service John's clients as John enjoys the next phase of his life.  
Born in Lyndora, Pennsylvania, he was awarded an athletic scholarship to Geneva College.  After attending college for a while, he left to accept a contract with the Cincinnati Reds.  After a year with the Reds he was drafted and served two years of Army service during the Korean war.  He returned to play for the Reds, but after getting injured, he decided to "look for a real job!"
John's first real job was with Firestone Tire and Rubber Company as a salesman.  He eventually left Firestone to work as an agent for Baltimore Life collecting premiums and selling clients more insurance.  John advanced through several promotions at Baltimore Life and retired early in 1978 to the D. C. area.
John then went back to work and was recruited to Mutual of New York (MONY).  After early retirement from MONY in 1983, John was recruited to H. Beck, Inc., a broker dealer as V.P. of Recruiting in 1986.  John became a partner in the broker dealer firm and became the Senior V.P of Recruiting.  He and his recruiting team built up the firm to over 1,000 advisors.  John retired from H. Beck Inc. in 2018.  He continued his financial practice with the Legacy Financial Associates group until his current retirement.
John's granddaughter is an accomplished equestrian and he looks forward to attending her horse shows up and down the East Coast.  He also looks forward to spending time with his coin collection which he started while collecting premiums as an insurance agent at Baltimore Life.
The Legacy Financial Associates team wishes John the best during his retirement and he will be greatly missed.  Former clients of John can contact Legacy Financial Associates, 301-624-1717 for assistance and support with accounts previously serviced by John.